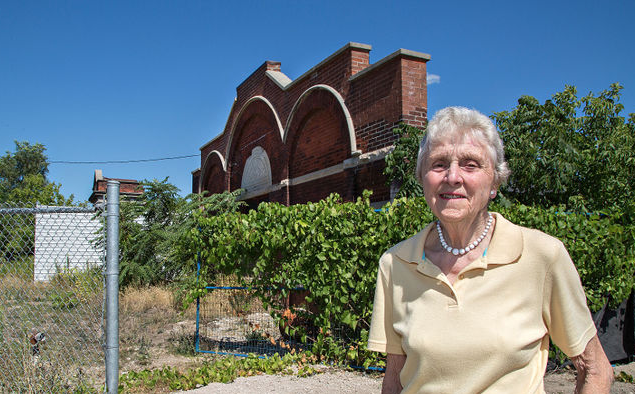 From the Brantford Expositor:
Community booster and environmentalist Mary Welsh, Geronimo Henry, who has long counselled fellow residential school survivors, and the world's most famous hockey dad, Walter Gretzky, have been named recipients of the 2017 Lifetime Achievement Awards for Outstanding Volunteerism.
The awards recognize individuals who have made an exceptional contribution to the community through volunteerism. They are presented annually to up to four residents from Brantford and area. Welsh lives in Mount Pleasant, Henry is from Ohsweken and Gretzky from Brantford.
"Our 2017 recipients have truly enriched the lives of so many, and on so many levels, throughout our community and beyond," Derek Bond, chair of the awards committee, said Wednesday.
"All three have been recognized for their tireless contributions through volunteering. Now it's our turn to honour each for their lifetime of giving selflessly and directly to our citizens."
A celebration will be held during National Volunteer Week on Monday, April 24, at the Mississaugas of the New Credit First Nation Community Centre in Hagersville.
As part of the award, a $5,000 legacy fund will be established in the name of each recipient and will be administered by the Brant Community Foundation.
Bond said he established the awards after a discussion with Brant MPP Dave Levac in 2013.
"I wanted to do something that didn't mirror any other award that was being given out in the community."
The inaugural award recipient, in 2014, was Alan Cook, a champion of local arts.
Other recipients are David Bailey, Paul Mitchell, Marilyn McCulloch and Chet Bewick, all extraordinary volunteers.
Bond said he's delighted to have expanded the number of recipients this year to three from two and hopes to honour four in 2018 and each year after that.
There were 21 nominee for this year's honour.
"The calibre of the people submitted has been outstanding," said Bond. "It makes the decision very difficult."
At the awards presentation in April, recipients will receive a crystal keepsake and be honoured with short videos highlighting their volunteer work. Bond said members of the public are invited to attend.
By Michelle Ruby, Brantford Expositor