Brant Community Foundation grants support a significant number of organizations and agencies in our community.  The Foundation supports ongoing exhibitions through our community grants is pleased to spotlight the following events in October.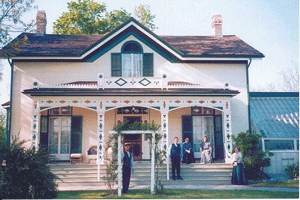 Come and celebrate the Bell Memorial's 100th Anniversary!
This iconic monument, celebrating the invention of the telephone in Brantford was unveiled on October 24th, 1917 before the great inventor himself, Alexander Graham Bell.
Located high on the bluffs overlooking the Grand River and the town of Brantford, the Bell's first North American residence – known to them as "Melville House" – would provide the stage for the invention of the telephone.
The highlight of the ceremony will be a special interpretive dance – "The Art of Communication" – choreographed by Dr. Bell's great-granddaughter, Elsie Myers Martin. 
For more information, please visit their website.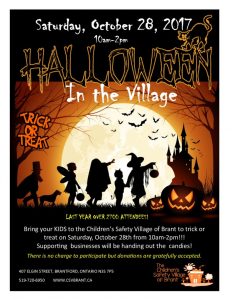 Bring your kids to the Children's Safety Village of Brant to trick or treat on Saturday, October 28th from 10 am to 2 pm.
There is no charge to participate but donations are gratefully accepted.
For more information, please visit their website.