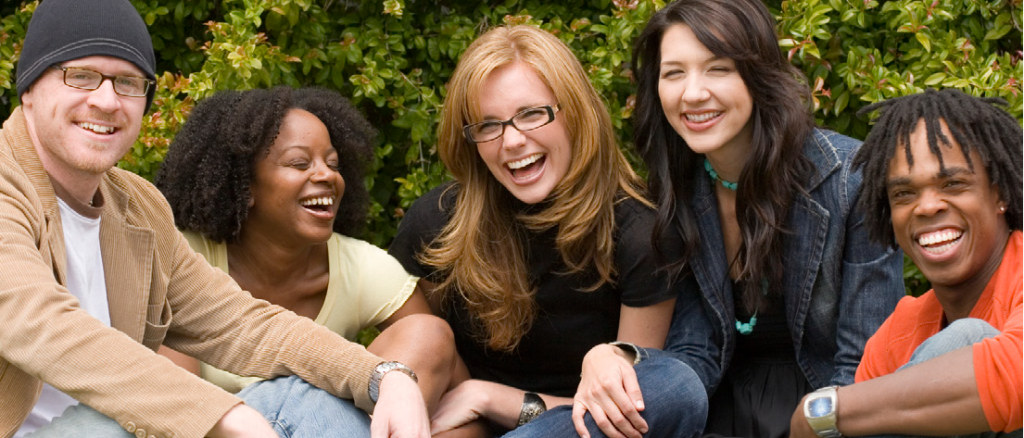 What is YAC?
The Brant Community Foundation Youth Advisory Committee (YAC) is a committee made up of young people who want to make a difference in their community.
Our YACs are highly committed, energetic and want to be actively involved shaping the future of their community. As a bonus, YAC membership is an opportunity for high school students to earn their 40 hours of Community Service! YAC members are invited from high schools, post-secondary institutions, local youth leadership groups and the community-at-large. Members must be high school age up to and including 24 years of age.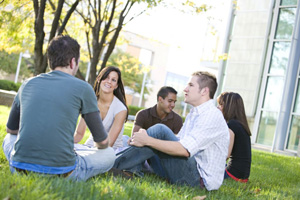 Our YACs:
get involved in the community
provide a youth perspective to the Brant Community Foundation
learn about our community and the opportunities to become a volunteer, philanthropist and leader
HAVE FUN!
Youth grants
One of the most important responsibilities of the Brantford YAC is to assist the foundation to make grant decisions for the Ontario Endowment Fund for Children and Youth in Recreation. The OEFCYR was established in partnership the Province of Ontario, to support participation in healthy and safe recreational activities for children and youth.  YAC Members receive and review applications from local organizations that provide services for children and youth.
The Youth Advisory Committee met recently to review grant applications submitted for consideration for the Youth grants.   The group had a total of $4,000.00 to distribute.
After careful consideration of the applications and rating them against a set of criteria, three grants were awarded.
Who doesn't love a parade – especially the stirring sound of a bagpipe.  But before attempting to get sound from one of these instruments, a student needs to learn the basics on a chanter.  Chanters cost approximately $60.00 each and each student needs his, or her, own.  The Paris Port Dover Pipe Band will train interested youngsters for free.  The group runs small classes and currently has 40 – 50 children at various stages of proficiency.
Participating in a band is a great way for youngsters to have a positive outlet for their energy.  It is a fun way to learn to play an instrument, build confidence and is also an opportunity to participate in local events and parades.
The Youth Advisory Committee is pleased to present a grant of $1,400.00 to purchase new practice chanters.
On Saturday March 19, 2016 the Brantford Symphony Orchestra offered a special concert with music geared specifically to students in grades 4 – 6.  This concert is an opportunity for families to attend a family friendly symphony event at the Sanderson Centre for a very modest price – adults are $10.00 and children under 12 are free.  For many this may be the first, or only, chance to attend such an event.  It is also an opportunity for a family outing during March break.
The music will consist of famous pieces from movies, cartoons, and video games that the children identify with, for example Disney and Star Wars.  It will provide exposure to classical music in a child centered atmosphere.
Prior to the concert there will be an 'Instrument Petting Zoo' in the Sanderson Centre lobby.  This will give the attendees a chance to learn about different instruments and the way they work together during a concert.
The Youth Advisory Committee is pleased to support this event with a $1,600.00 grant.
The Brantford Youth Council's program 'The Crew Card' offers is a $5.00 yearly membership at Woodman Park Community Centre and, more recently, at Branlyn Community Centre.  Youth are offered sports drop in programs and social drop in opportunities.  These programs give young people a safe, positive place to go and provide a deterrent to negative behaviours.  This program has proven extremely with 12 to 24 teens attending each night.
The $5.00 cost means that anyone can afford to join, including those at risk and in lower socio-economic groups, but it also means there is very little money for equipment.  Since Branlyn Community Centre has not previously had youth programming there is an urgent need for sports equipment to be purchased.
The Youth Advisory Committee is pleased to grant the Brantford Youth Council $1,000.00 toward the purchase of dodgeballs, a Bounce Blast Game (for Woodman) and a Yuki Ball Set (to be shared by both centres).
These grants reflect a range of opportunities for our youth and exemplify the care and commitment of these dedicated student volunteers.
Membership application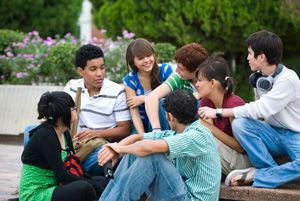 Are you interested in becoming a member? Download a membership application and return it to the Brant Community Foundation.